Faith Ranch Camp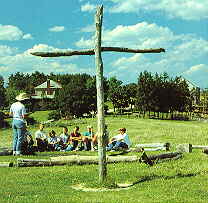 Imagine the Adventure of . . . riding the trails on a 4,200 acre ranch! Faith Ranch Camp may be just the kind of excitement you have been looking for this summer!

Cattle, sheep and horses dot the rolling hillsides and scenic meadows of the ranch. As a year-round working ranch, the livestock and smaller ranch animals play an important part in our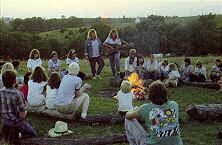 summer camp program. The animals require care, love and responsibility, and it is these qualities we strive to pass on to our campers. The opportunities for real ranch life are unlimited.
And Much More . . . Swimming, paddle wheeling, and canoeing in the five-acre lake; crafts, fishing, archery, hayrides, nature discovery hikes, camping out, cooking out, fun and inspirational campfires, and devotions with staff.
Teen-age campers may also experience overnight horseback trips, swimming their horses, cattle roundups, working with livestock (cattle, sheep, and horses).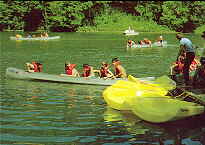 Church Youth Groups, Scouts and others may also schedule Work Camps, Backpacking Camps, etc. . . . by special arrangements.
STAFF - Our qualified, young adult staff are selected for their Christian maturity, ability to share camping skills and love for youth. Close supervision and direction of campers is emphasized to ensure a safe camp program.
PURPOSE - FAITH RANCH is a non-denominational Christian ranch camp for all ages. It is our aim to help campers develop a greater knowledge and appreciation of horses, ranch activities and nature, all in an atmosphere of Christian living. Many campers develop a closer relationship with God through sharing in the Word of God and Christian fellowship. We emphasize character development through the building of self-confidence, personal responsibility and group participation.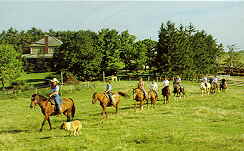 OPEN HOUSE - First three Sundays in May - 1:00 -6:00 p.m. Prospective campers and their families, as well as former campers and families, are invited to attend.