Piqua Historical Area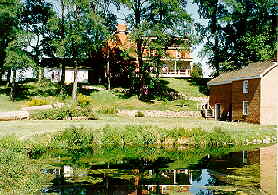 Located in the Great Miami River Valley, the 174-acre Piqua Historical Area offers visitors the opportunity to discover several cultures in one setting.

A variety of settlements have occupied the region over the years. A prehistoric Indian earthwork testifies to the area's earliest inhabitants. From 1749-52, the Miami Indian village here was an English trading post known as Fort Pickawillany. Fort Piqua was built in 1794 as a supply post for General Anthony Wayne's campaign against Indians in northern Ohio. It was as a wagoner with Wayne's army that John Johnston first saw the land that later would become his 'Upper Pickaway Farm,' just 400 yards southwest of Fort Piqua.

A COMPASSIONATE PATRIOT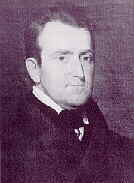 John Johnston, federal Indian agent for western Ohio from 1812-29), was noted for the honesty and enlightenment he showed in dealing with Indians. A prominent community and business leader, Johnston had many interests, including canals, education, and agricultural development.
Johnston was eleven years old when his family emigrated from Ireland in 1786 and settled near Carlisle, Pennsylvania. Eight years later, he journeyed to the Ohio country, hauling supplies for Wayne's army. During this trip, he first saw the site that later would become his home. Johnston remembered the land with its large spring - over which a springhouse now stands - even after he returned to Pennsylvania. But eleven years would pass before he would be able to buy the property.
In 1802, Johnston was appointed to the Fort Wayne Indian Agency. He married Rachel Robinson just before heading west; their honeymoon was the horseback trek to Fort Wayne. While there, Johnston learned that Fort Piqua land had passed into private hands. When proprietor James Flinn defaulted on payment of the federal land fee in 1804, Johnston was able to buy 235 acres.
Although Johnston remained at Fort Wayne for several more years, he was able to have v